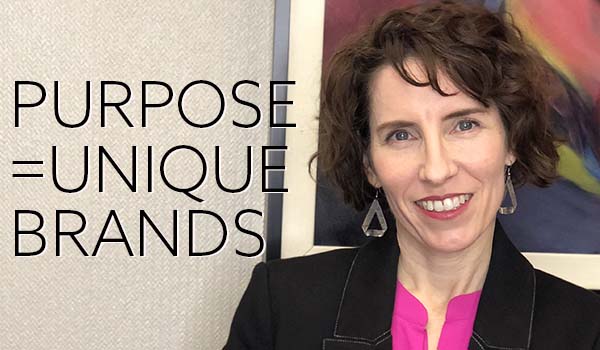 5-minute video

"Great service" is not a unique positioning for banks and credit unions. That's a basic requirement. This 5:25 minute video by Alexandra Reilly, CFPM, has 2 real life snapshots of how purpose and action create true brand differentiation and valuable ROI.
Don't be a lookalike brand. That's a commodity mindset. Knowing your purpose, then building branding, marketing, hiring and customer experience around it is the equation for love, loyalty and profit.

Subscribe to Banktastic's YouTube channel for more content on financial branding and marketing.
Does your brand's purpose and positioning need another look? If you'd like help setting your institution apart in this crowded marketplace, schedule a meeting with Martha Bartlett Piland. Let's have an introductory conversation to see how we can bring value to you.