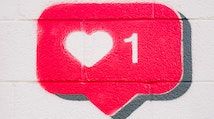 We know that social media is an essential channel for connecting with millennial and Gen Z members of your audience. What you may not know is how to do it effectively.
What bankers can learn from non-bank brands
We asked our National Millennial Advisory Board (NMAB) to share their thoughts about their favorite barnds on social media. These three brands stood out and we examined them to see what could be learned:
Duolingo
Wendy's
YNAB
Duolingo
Fun and entertaining may not be the first words that come to mind when you think of a language learning and educational app. But that's exactly the reputation Duolingo has managed to achieve.
I'm not sure any brand has mastered the art of having fun with social media quite like Duolingo. You can find that little green owl on pretty much every social media platform, but the main channel they're known for is TikTok, and they've used it to build a massive following and high engagement.
"Duolingo's social media is very funny and has a distinctive voice," says a member of the NMAB. "Duolingo on TikTok—they capitalize on trends in a way that makes sense for their brand," says another member.
Duolingo's voice is self deprecating, casual and trendy. As a financial brand, you may not feel that their approach is relevant or appropriate for you. But if millennials and Gen Z are your target audience (and they should be), we believe there are still lessons you can learn from them:
They keep up with social media trends to promote their brand and products. This requires research and time allocation to find out what is trending on TikTok and how to apply it. TikTok is a time consuming investment, but can reap big rewards.
They don't only focus on creating their own content. They actively engage with other relevant brands and creators by commenting on viral posts, tagging them in videos and dueting them on TikTok.
We'd be remiss not to mention an area where Duolingo is lacking. While they're great at engaging with other brands and creators, they're not good at responding to their customers, which you can see on their Facebook where they don't respond at all! Failure to respond to customer complaints is dangerous and can lead to an angry mob of others experiencing the same issues. It also leaves opportunity for competitors to jump in with a solution.
Wendy's
By using clap backs, snark and engaging content Wendy's has amassed a huge following on Twitter. Wendy's voice is sarcastic, satirical and funny, with a sense of familiarity, as if they're joking with a friend or sibling. They're a perfect example for thinking outside the box (or should I say 4 for $4 bag?) of the "norm" for their industry.
"T
hey have a strong and punchy brand voice, they encourage two way communication with fans, customers and other brands," says one NMAB member. "Wendy's Twitter is hugely engaging and projects a human side," says another.
Roasting

Maybe roasting other brands isn't your style (ok, definitely not) but that doesn't mean you can't replicate their ability to engage their audience, customers and competitors with a conversational, conspiratorial friend-like tone.
They respond to tweets from customers and competitors. They also use polls, trending topics and create their own hashtags (#NationalRoastDay) to find new ways to engage and reach broader audiences.
They aren't just funny, but they connect their jokes on social media to their own advertising in other media (I.e. their current campaign McDonald's McDoesn't use fresh ingredients).
They support their own brand claims of being the freshest and better than anyone expects of a fast food restaurant not only in their food but in their social media persona.
You Need A Budget (YNAB)
I know you already have a budget…right? But that's not what we're here to discuss, we're talking about YNAB. YNAB is a wealth-building tech company with a large community that trusts their recommendations. They're a great example that you don't need everyone to follow you, you just need a dedicated audience.
How do they do it? They consistently put out high quality content. They release new blogs via email multiple times per week, new TikToks almost daily, and they have a podcast to discuss different financial topics, not to mention their frequent use of Facebook, Twitter and Instagram.
"They are AMAZING and I do read every blog they do because it is so real. They don't sugar coat things, understand that life is nuts, and have truly changed my life," says one board member. "I really like their format, content and style. Very easy to relate to, to apply it to my life, etc," says another.
They use real-life examples/scenarios and give tips on how to address them in short-form, easy-to-watch videos. An example of this is the current 30 Day Money Challenge they're doing on TikTok. Every day they put out a new tip or challenge.
They use a relatable tone when speaking to their audience. They speak like a friend or confidant and don't try to be too formal or business-like. This makes finances feel more accessible.
These young generations have been saying they need more financial education, and YNAB is listening. That awareness of their target audience is paying off in loyal customers, which is shown in their 575,300 followers on TikTok, 120,000 YouTube subscribers and 185,000 Instagram followers. YNAB is a financial brand using social channels successfully to create community and brand love. If they can do it, you can too.
Putting out that much content may not be feasible for your brand, but the important takeaway is high quality content in the form of short, quick and entertaining videos appeals to millennials and Gen Z.
Make it You
While it's fun to see how these brands have grown their social media audiences, they demonstrate an intentional and consistent content program. Content creation is an investment that requires a commitment of resources just like any other media channel.
To be successful with millennials and Gen Z:
Allocate resources to your social media research and planning. Spend time researching trends, viral content and engaging with other brands, creators and customers.
Ensure your social media tone is aligned with your brand and other marketing materials, while keeping it casual and relatable.
Implement your strategy with high quality content in forms that appeal to your target audience, like short-form educational videos.
That being said, we know you can't do everything—nor should you try. Use trends when they feel relevant and appropriate for your brand, but don't feel obligated to do all of them. Social media is your brand voice, and it must be authentic. Don't let this be you:
---
If you're looking for ways to be more relevant to your millennial customers and prospects, check out our video: Combat Millennial Financial Stress and Trauma.
If you'd like to talk to a bank marketing agency about making your bank, credit union or advisory firm more valuable to millennials, contact Martha Bartlett Piland, CFMP: This email address is being protected from spambots. You need JavaScript enabled to view it. or direct at 785.969.6203.
Heart photo credit: Karsten Winegeart on Unsplash