Before you shoot down that new ad campaign idea: the target audience isn't you.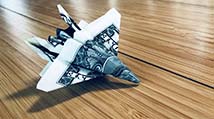 Advertise Accordingly.
As a leader in the C-suite, you're often surrounded by people who defer to your opinion. Maybe there are a few "yes men." So it can be easy to say you don't like an ad campaign presented by your CMO and shoot it down without a second thought.